Hindi quotes About Life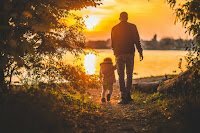 Friends आज मै आपके साथ शेयर करने जा रहा हु कुछ Best Hindi quotes About Life हमारी Life में Inspiration बहुत जरूरी है। इसीलिए मेरी हमेशा ये कोशिश रहती है की आपके साथ ऐसा कुछ शेयर करता रहु जिससे आपको कुछ बड़ा करने की प्रेरणा मिलती रहे और आपकी life में Positivity बनी रहे इसीलिए आज में आपके लिए लाया हु Hindi quotes About Life.

तो आइये जानते है कुछ चुनिंदा Hindi quotes About Life

Udasiyo ki wajah to bahut hai.
Zindgi mein..
Par bewajah khush rehne ka shayad maza hi kuch aur hai.

Badlalti cheeze hamesha achchhi lagti hai.
Par,
Badlate hue Log nahi.
So never change ur originality for any one.

Hasi ke nagme gaate raho,
waqt nikal kar muskurate raho,
jindgi kab deti hai mauka baar-baar,
mauka dhundo aur khil khilate raho.


Chalne wale dono pairo me kitna fark hai…
Ek aage to Ek piche..
Par Naa to aage wale ko Abhiman hai or Na peeche wale ko Apmaan…
kyonki unhe pata hai ki pal bhar me ye badalne wala hai…
isiko zindagi kahte hai…


Ek talwar ki keemat hoti hai uski dhaar se,
Insaan ki keemat hoti hai uske vyavhaar se.
Choo le aasmaan zameen ki talaash na kar,Jee le zindagi khushi ki talaash na kar,Takdeer badal jaayegi khud hi mere dost,Muskurana seekh le wajah ki talaash na kar.
Sabko itna dard kyo deti ho.
Zindagi ne has kar jawab diya
Hum to sab ko khusi dete hai,
par ek ki khusi
Dusare ka dard ban jati hai..
Jab bhi dekhta hu..
Kisi gareeb ko haste hue
to yakeen aa jata hai
Ke khusyion ka talluq daulat se nahi hota!!
Na sangharsh na takleef
To kya maza hai jene mein
Bade bade toofan tham jate hai
Jab aag lagi ho seene mein..
जीवन में सफलता पाने के लिए पढ़े शिव खेड़ा की यह किताब
–
Jeet Aapki Hindi of You Can Win
यह भी पढ़े –
सफलता पाने का सबसे बड़ा रहस्य
अगर आपको ये Hindi quotes About Life पसंद आये तो कृपया अपने विचार निचे Comments द्वारा दीजिये और अन्य लोगो के साथ भी शेयर कीजिये ये Hindi quotes About Life उनकी जिंदगी में भी प्रेरणा का काम कर सकते है।
धन्यवाद !
अमित त्रिपाठी
Tags-
#Hindi quotes About Life
#hindi slogan on life